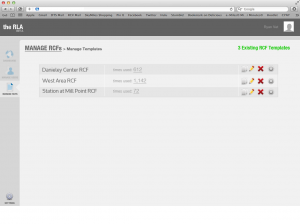 We are cranking out some new designs for our admin panel in the RLA. To the right, we have the general RCF page. This allows administrators to go into the control panel and add brand new RCF templates, edit templates, etc.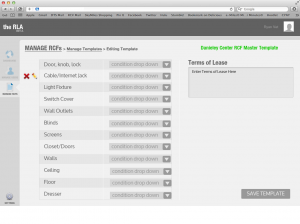 One of the features we are most excited about is the ability to go in and edit the elements on the individual RCFS. You can create and edit elements that are totally custom and unique. Creating electronic room condition forms is going to be so easy, a first grader could do it.
Stay tuned for more information on what the RLA will hold!