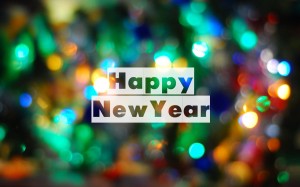 Happy New Year uCondition Fans! We are so excited for 2014. Looking back at 2013, we had all sorts of fun unveiling our room condition reporting solution, having a Photo Booth at trade shows, giving away an iPad Mini, demoing our software, adding new features, visiting some of our clients, listening to feedback and figuring out how to take uCondition to the next level.
Well we are excited to announce some exciting things coming down the pike in 2014.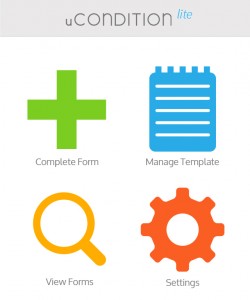 uCondition Lite – Coming Soon
We are extremely excited to be introducing, uCondition Lite. This new platform takes the best of our customizable condition forms and will be more relevant for all industries such as car rentals and dealerships; hotels; real estate; hospitals; property managers and more.  Here is a quick overview:
Basic condition form features
Drag and Drop Elements
Add lease text/damage waiver, etc
Quick and easy forms to fill out
Manage teams
Best part–it is a monthly subscription rate
Available Now – uRequest
We have saved the best for last now…I mean, why would we make you read through all of that and not have something to show off today? I am proud to introduce to you all, uRequest! We heard lots of feedback about needing to tack on work requests to condition forms throughout the entire year instead of just prior to check-in and post move-out. We have reacted and have built an app for that. We also listened to the outcry of other industries asking for condition forms. So, in addition to uCondition Lite, we have built uRequest as a citizen's request solution for municipalities, landlords, property owners. Some great features with uRequest include:

Geo-location targeting. Users can drag and drop pins on a map (for municipalities); select from a list of spaces (for institutions); or type in an address/location. It is a super easy to use map.

No software needed. That is right, you do not have to download an app on your phone or software on your computer to make this work. uRequest is designed to work on anyone's mobile phone with full photo-taking capabilities and mapping/geo-location abilities.

Just like uCondition, we have a built in photo-taking ability that will utilize a phone's camera or allow the user to upload an image.

Of course, this flows seamlessly with uCondition to be added to condition reports. Additionally, it is created to work with other work order management systems. This is not independently a work-order management system, nearly a customer facing portal.
Some other exciting things to note is that we will help you market uRequest to your student body or citizens with marketing tools to boost adaptation. In addition, you can have tags preloaded into uRequest to make sure that the correct department is automatically notified. Finally, it is extremely easy for requesters to set-up an account, view existing requests and stay updated!
Wrapping it Up
Stay tuned for more updates and features coming from uCondition in the coming months. We are always improving our solutions to help you be more effective, create an incredible experience and save money. Again, have a very Happy New Year!